BunkerLess Golf™
Regular price
$29.97 USD
$49.98 USD
Sale price
Unit price
per
Sale
Sold out
SKU:
Additional Information

Parabolic Putting

Putting is a scientifically shaped target which rejects bad putts and returns good ones.

Putting revolutionary training aid will improve your aim and pace with its scientifically designed parabolic curve that auto-returns your good putts, rejects missed putts and holds your perfect putt - giving you immediate feedback on your putting form.

The functional design means when you hit the ball on target too fast the ball will return the same distance it would have gone past the hole if it had missed. If a putt is off line, it rolls off the side.

If it's accurate, the curved gadget sends it back so you don't need to bend over to pick it up.

Take One of The Golf Putting  Challenges!

1. Repeat Putt - 25 putts in a row, start again if you miss.

2. Perfect Putt - A perfect putt will stop in the micro target.

3. Match play Perfect Putt - Compete against friends for the most perfect putts!

4. Killer Putting Drill - Increase putt length by 2 feet each time and if you miss, lose a life and go again.

IMPROVE YOUR SCORE

Fact: 40% of all shots on the course are made with the putter By reducing the number of putts you take per round, you will dramatically improve your score.
Share
View full details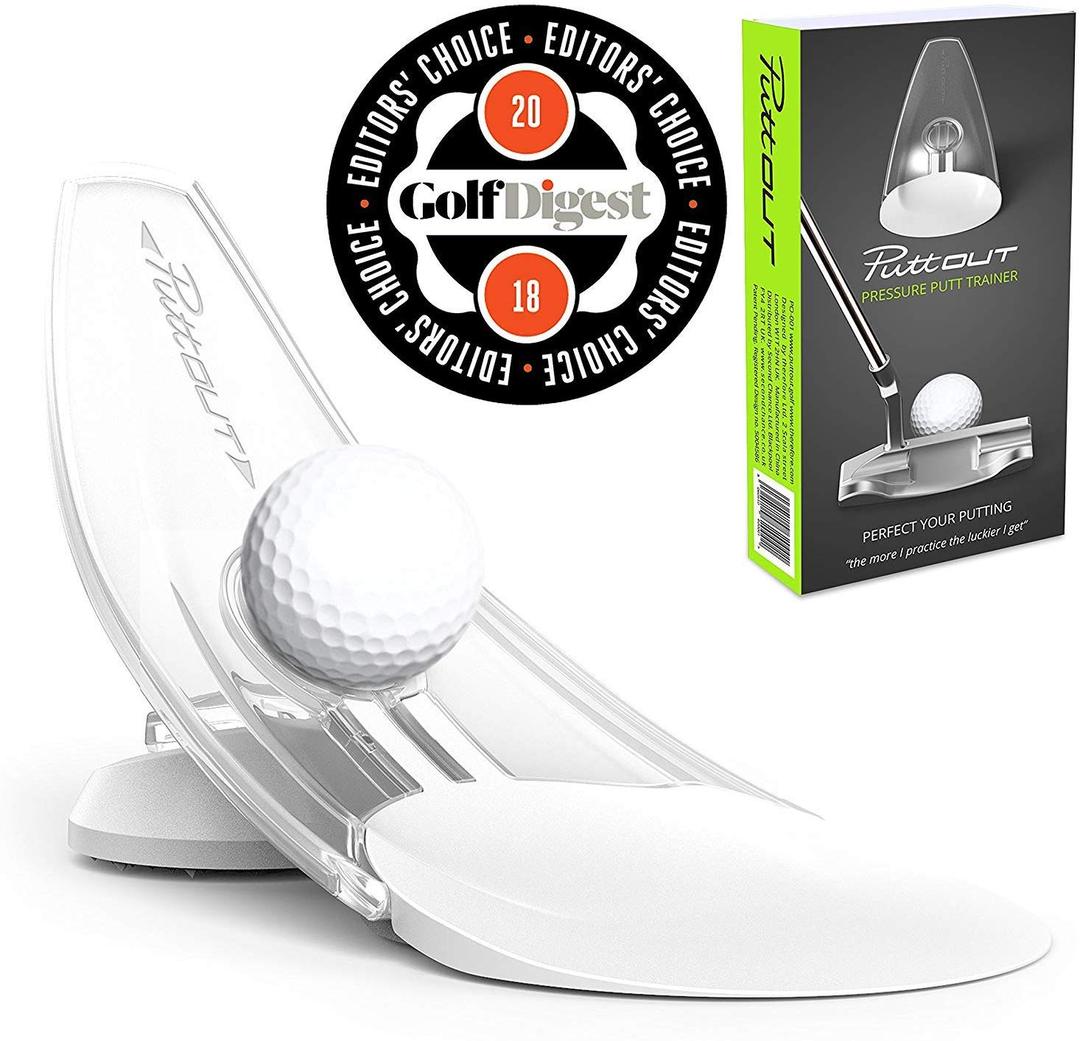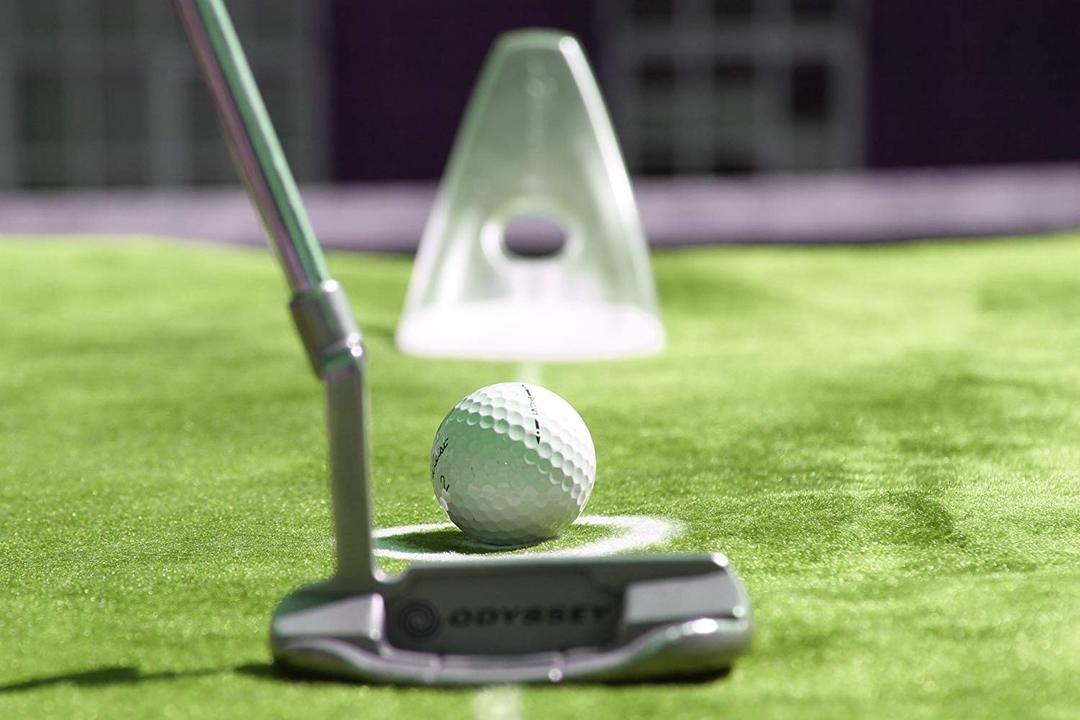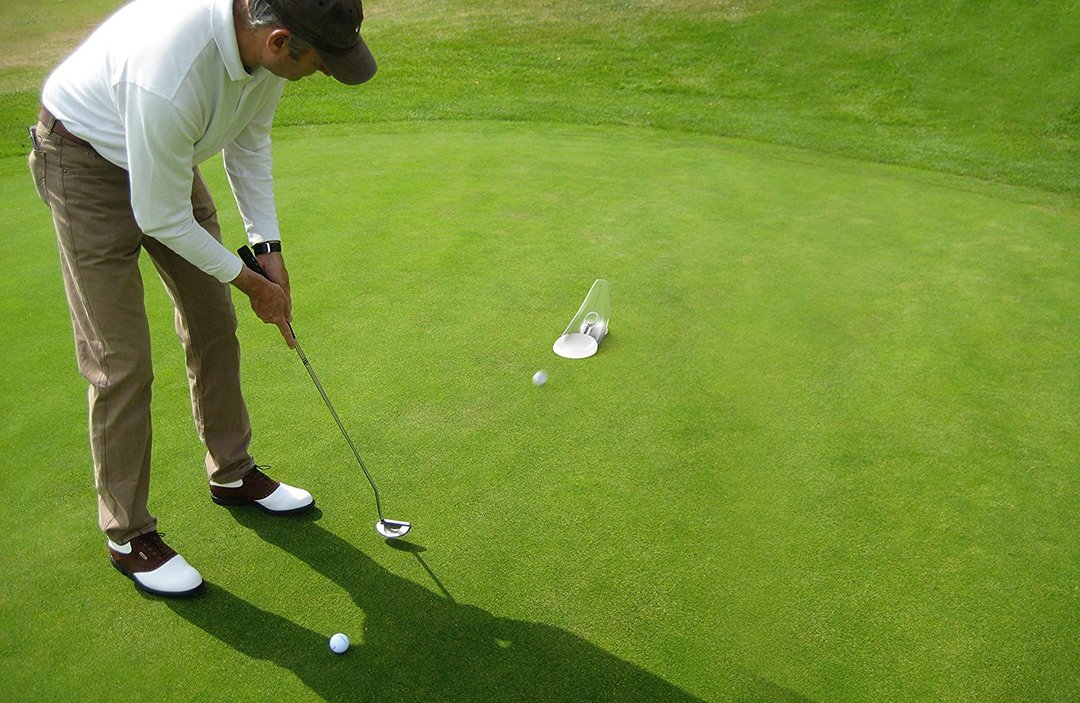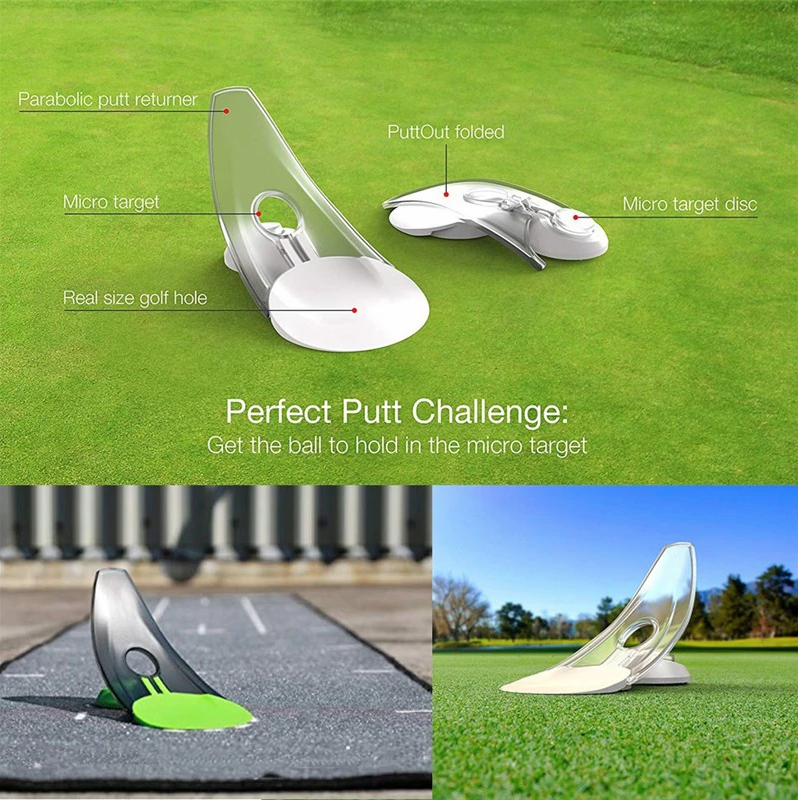 Free Shipping
Free shipping on all US orders
30 Days Return
Simply return within 30 days.
Secure Payment
100% secure payment method.
Shop Today, Enjoy Tomorrow.
Get Your Shopping Fix with Our Shop Now Collection.